The name Asantehene has been making rounds in Kampala and other suburbs in Uganda. Among Ugandans, the name connotes to the Ghanaian King who donated a golden Chair to the King of Buganda as a gift on the latter's coronation.
Ugandans could also not believe their eyes at the number of servants that escorted the king; drumming and dancing alongside him wherever he could go
King of Ashanti escorted by his dancers as he arrived in Uganda: Internet Photo
On Sunday July 29, the King arrived in Uganda as the Guest of Honour for the 25th anniversary of the coronation of the Kabaka of Buganda, Ronald Muwenda Mutebi II.
Today, we unfold to you Asantehene's life beyond the "Gold mask"
Otumfuo NanaOsei Tutu II is the 16th King of a very powerfulkingdom, Ashanti, in Ghana.
He was born  6 May 1950 as the last born of the five children of Nana Afia Kobi Serwaa Ampem II, Asantehemaa (Queen-mother of the Ashanti)  and given the name  Nana Barima Kwaku Duah.
Education
Osei Tutu had his "O"-level education at Sefwi Wiawso Senior High School. He graduated in Philosophy with a first-class degree and degree of Doctor of Philosophy, conferred at a ceremony at the Barbican Centre on 11 January 2006.
The wealth
Otumfuo owns a $12M (Shs44.2B) company that provides mining equipment to several large industrial companies in Ghana called Transpomech.
Additionally, he owns an extensive real estate in Ghana and South Africa as well as a collection of valuable gold crown jewels which he  wears.
Asantehene is labeled as 'OteKokoosuo Nana' which means 'The King Who Sits On Gold'.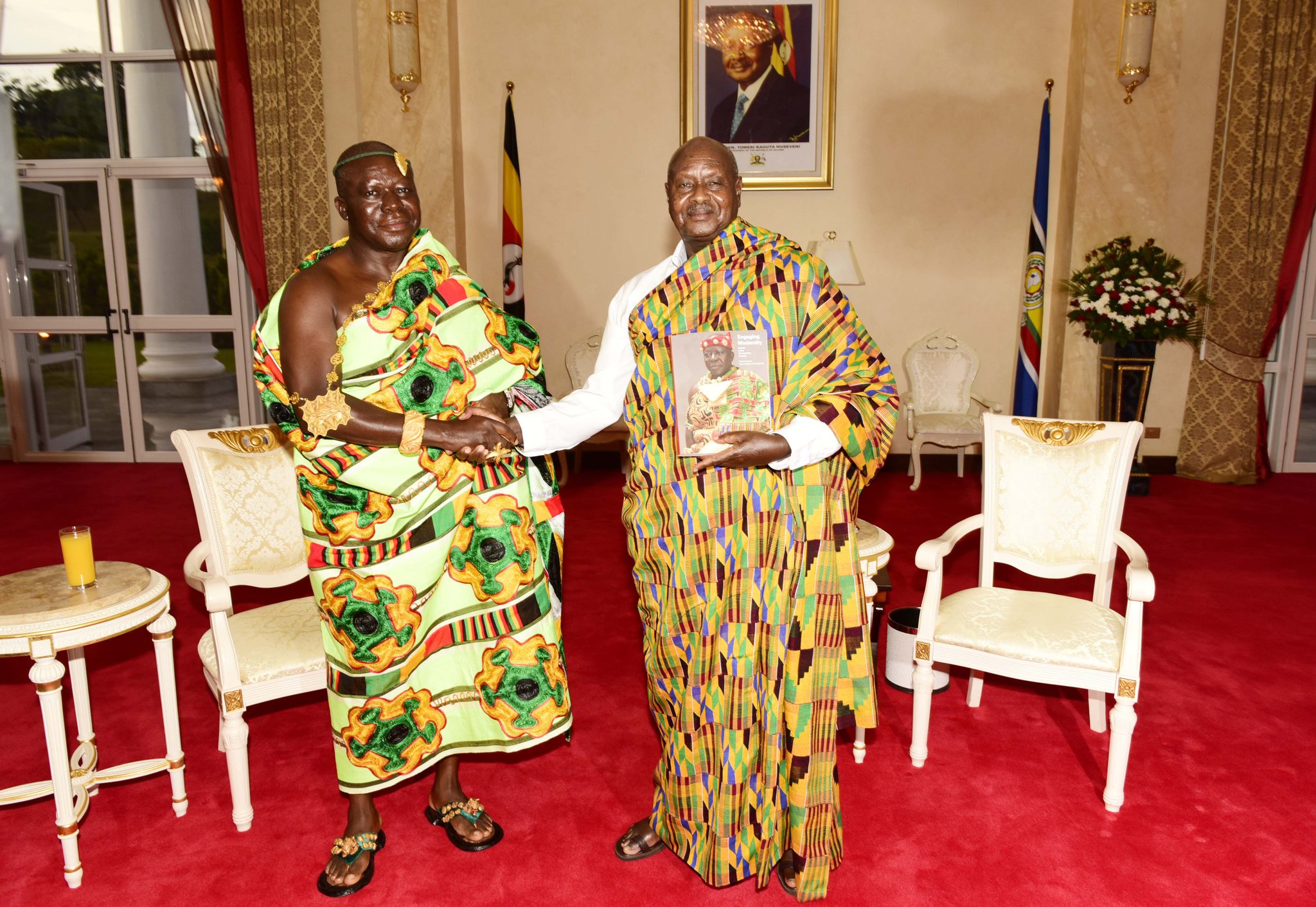 According to Forbes, he is fifth richest king in Africa and estimated to be worth $10M (Shs36.5B) which is mainly gained from mining equipment, property and jewelry.
The empire
Asantehene holds alot of power and commands authority in the largest part of Ghana and it is believed that no president in Ghana can decide to send a message across to his people without his consent will succeed.
He received international media attention when some of the Ashanti crown jewels were allegedly stolen from an Oslo hotel in October 2012 when he was attending a conference in the Norwegian capital.
He  resides at the Manhyia Palace in Kumasi, the capital city of Ashanti region and the Empire of Asante
Osei Tutu has six children.