Corona Virus (COVID 19) has over-turned very one's daily routine in Uganda and the world atlarge. It is high time we changed our timetables and activities to fit in the situation but also stay safe from this pandemic.
As a way of curbing the spread of COVID 19, the Uganda government ordered a shut down of all schools, Universities and other institutions.
This really put a toll on most teachers because it was on a short notice yet the study term was just a month to its end.
Therefore, many students went home without study material to guide them to study from home. This should be an eye opener to all the stake holders to re-think digital.
Learning with Yaaka
There are a number of e-learning platforms in Uganda that can aid both the leaner and teachers or instructors to extend studies even beyond the classroom.
www.yaaka.cc has been developed with tools to enable distance learning. The students can either study on their own or with the guidance of the teacher and parent.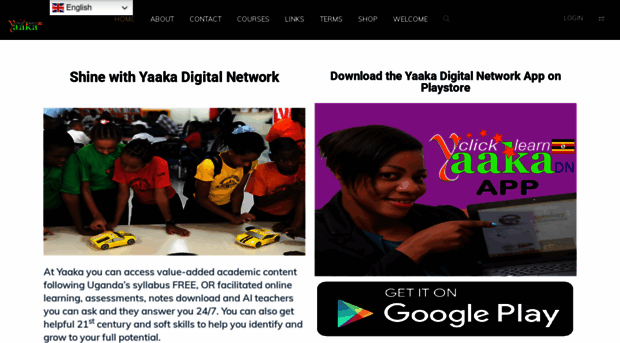 The content is totally free online and range from kindergarten to University and other courses for higher institutions of learning basing on the Uganda curriculum that was developed by the National Curriculum Development Centre (NCDC).
However, some products requires you to pay a small sum of money. These include downloads and if you want to read a given subject offline.
Apart from the subjects and topics, yaaka has additional reading material and resources including but not limited to Uganda National Examination Board (UNEB) past papers.
These are for both Uganda Certificate of Education(U.C.E) and Uganda Advanced Certificate of Education (U.A.C.E)
All the content for the new Ordinary level curriculum is also readily available. Just click and learn. Dont let Corona virus bar you from learning you can study from home with yaaka Digital Learning Network.
The yaaka tabs and computers
You can also buy a tablet computer for you kids with all the subjects that you want. The tablet is only for learning purposes and other functionalities disabled to allow your child to concentrate on
studies.
The computers come with the content of the study level of your choice. Unlike the tablets, the laptops can be used for other activities.