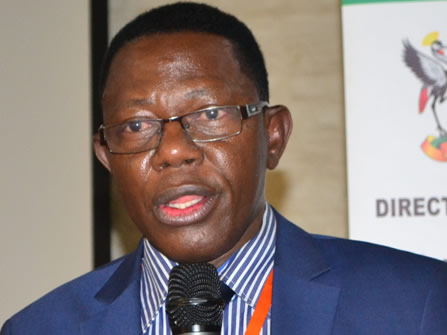 Postgraduate students at the Makerere University College of Agricultural and Environmental Sciences (CAES) have completed their first academic year before receiving admission letters.
The students; both local and international were admitted for Master and Doctorate degrees through the Makerere University Regional Centre for Crop Improvement (MaRCCI) scholarship programme funded by World Bank on a $6m (about Shs22.2 billion) grant.
What is more intriguing is the fact that the students have not received University ids, leaving most wondering how they can possibly access resources and get examination permits.
"They have wasted my time and money. It was not easy to get a study leave from my workplace and I reach here there is all this mess," one of the bitter students who preferred anonymity told Daily Monitor.
Jane Onyango,  the CAES public relations officer said the programme director, Dr Richard Edema, who is supposed to address the matter is out of the country.
"Makerere is not a secondary school where admission can happen anytime of the year. These students applied after studying for a year. There should be an advert they were responding to and it had a deadline. This is an irregularity. If it is allowed to go on, it sets a bad precedent that people can do what they want at anytime. The bad characters can compromise the quality of teaching at the institution," an official who didn't want to be revealed blamed students for applying late.
Prof Buyinza Mukadasi, the Director of Makerere University Directorate of Research and Graduate Training however said that something had gone wrong explaining that the problem is more administrative that academic.
"The process was not well managed. It could have been managed better. The board cannot admit without minutes from the School of Higher Degrees recommending successful applicants. In this case, the students formally applied recently and have been considered at the board level. It is upon Senate to admit retrospectively or defer them to the next intake. The students have been around studying. They have the requirements to the programme," Prof Mukadasi said.
According to the sources that Daily Monitor talked to the board of Research and Graduate Training in the School of Graduate Studies are still recruiting new students onto the program and last week approved a list to be officially admitted to the university.