Makerere University Deputy Vice Chancellor in charge of Finance and Administration, Prof. William Bazeyo has accused the alumni group that already graduated of causing chaos and masterminding strikes at the University.
Prof. Bazeyo explained that, after graduation, the alumni keep at the University and influence their fellow continuing students to stage demonstrations.
He revealed these facts on Wednesday while giving a comment on the recent suspension of Makerere University students over hooliganism during the the launch of the Chinese Embassy scholarship scheme at the university.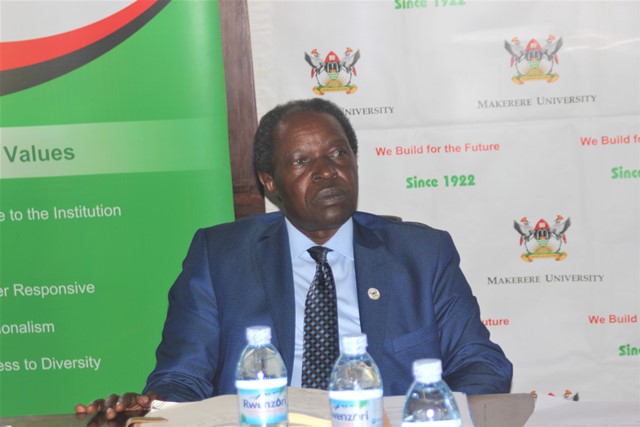 "We made decisions and they have to be implemented and the security agencies have been notified. We are also aware there are graduates who continue to stay on campus mobilising students to strike." Bazeyo said.
The University has already suspended five students and as Bazeyo stated, more will be suspended to ensure that  hooliganism is wiped out of the mighty institute.
"This university should be occupied by students and staff. We have warned you. We are cleaning up the university." Bazeyo emphasized.
"We shall not tolerate hooliganism and strikes. Makerere has to be an academic institution and not a battle ground. We have suspended five students so far. Two of them were suspended on Tuesday and more maybe suspended." He added.