Makerere University Students On Strike Over Tuition Increment
By Dan Bosco Mutaawe, Makerere university.
Makerere university students have staged a strike against the recently passed tuition increment.
The strike started at around 8:00am with the students chanting slogans that demand for the scrapping of the new tuition structure.
A group of around forty students started off from Lumumba Hall and headed to Sir Apollo Kagwa road shouting "Fees must fall".
Police immediately deployed heavily in and around the campus to ensure that it does not turn out to be dangerous.
Transport has been sabotaged causing heavy traffic on the roads surrounding Makerere as students dragged stones to block the roads, ordering drivers to park their cars while the cars of the drivers who refused to oblige were damaged.
Tuition was increased last year by 15%  which was to be effected by 2018-2019 starting this semester.
The move did not exclude government sponsored students where the functional fees increased from 145000/= to over 160000/=.
Students reacted bitterly which, they said, was unfair and discriminative to students hailing from humble
backgrounds.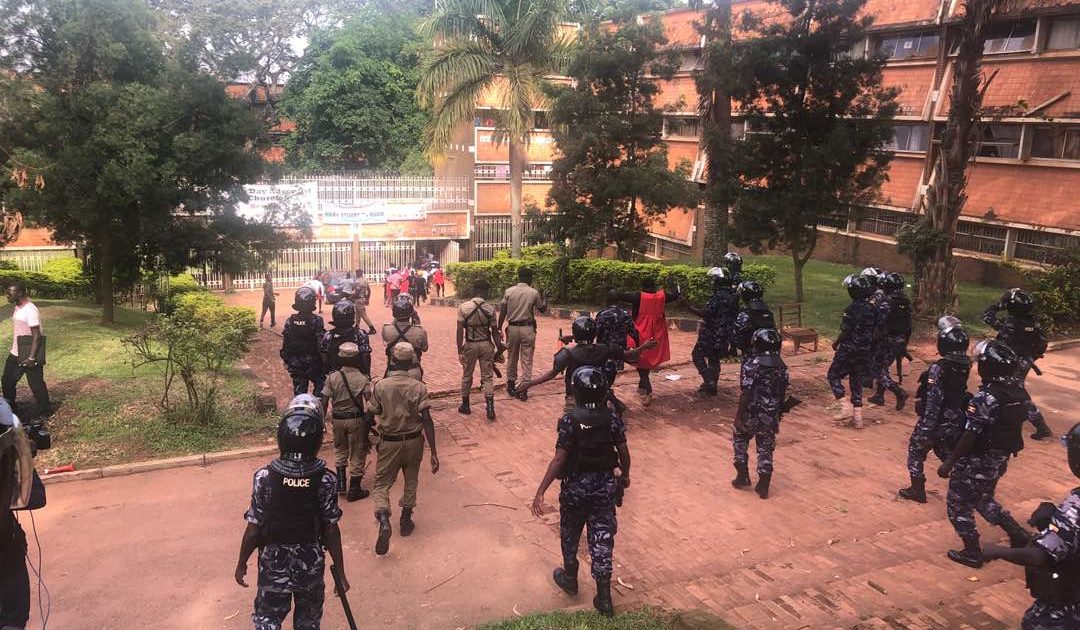 The anger was directed mostly to the guild president Papa Were Salim whom, they believe, betrayed them for his selfish gains.
" It is very unfortunate ,our future in education is unpredictable " . Said Patrick, Lutaaya a first year student journalism.
" I have evidence that he was bribed " . Said Onesmas Mutumba the CHUSS president.