There has been rumors moving around on how the British royal brothers; Prince Harry and Prince William are on bad terms.
However, no one from the British Royal family had come up to address public on the issue.
The Duke of Sussex, Prince Harry, in an interview on ITV during the South African tour, revealed that indeed all is not well between the two royal blood. He admitted that just as brothers, they have their good and bad days.
He however emphasized that the love between them will never fade no matter the fights and differences in ideologies.
"We are brothers. We will always be brothers.
"We are certainly on different paths at the moment but I will always be there for him as I know he will always be there for me," Prince Harry said.
The rift allegedly came as a result of media pressure on which the two had different views.
"The majority of the stuff is created out of nothing but as brothers, you know, you have good days, you have bad days." Harry added.
Due to the mental health issues Harry experienced after her mother Princess Diana's accidental death, he has a resentment towards negative publicity and media. The Duke fears that his wife may also fall victim to the same fate as Princess Diana. However William thinks otherwise.
"I have a family to protect. I will not be bullied into playing a game that killed my mum." Harry emphasized.
The Duchess of Sussex, former American actress, Meghan Markle collaborated her husband's argument and revealed life is not as good as it looks.
"It's not enough to just survive something, that's not the point of life. You have got to thrive."
The two brothers have since moved separate ways after splitting joint offices and charitable foundation.
The couple then launched a series of legal action against British tabloid The Mail for alleged invasion of privacy over a letter Meghan had written to her father.
Harry is also suing two newspaper groups over alleged voicemail interception, or phone hacking.
"It's constant management. I thought I was out of the woods, and then suddenly it all came back."
The couple are going to take six weeks off work.
"I don't know where we could live in Africa at the moment.
"We have just come from Cape Town — that would be an amazing place to be able to base ourselves, of course it would, but with all the problems that are going on there, I just don't see how we would be able to really make as much difference as we want to."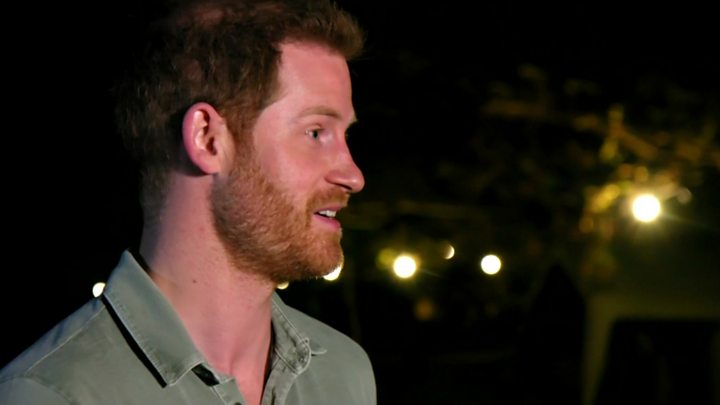 "We are brothers. We will always be brothers.