Makerere university Council has commended the College of Agricultural and Environmental Sciences (CAES) for the outstanding research and innovations produced by the College.
On 28th February 2023, eight University Council members led by the Chairperson, Mrs. Lorna Magara held a meeting with CAES leadership to get acquainted with the College and establish if the College's mandate is linked to the vision, mission and Strategic Plan of the University.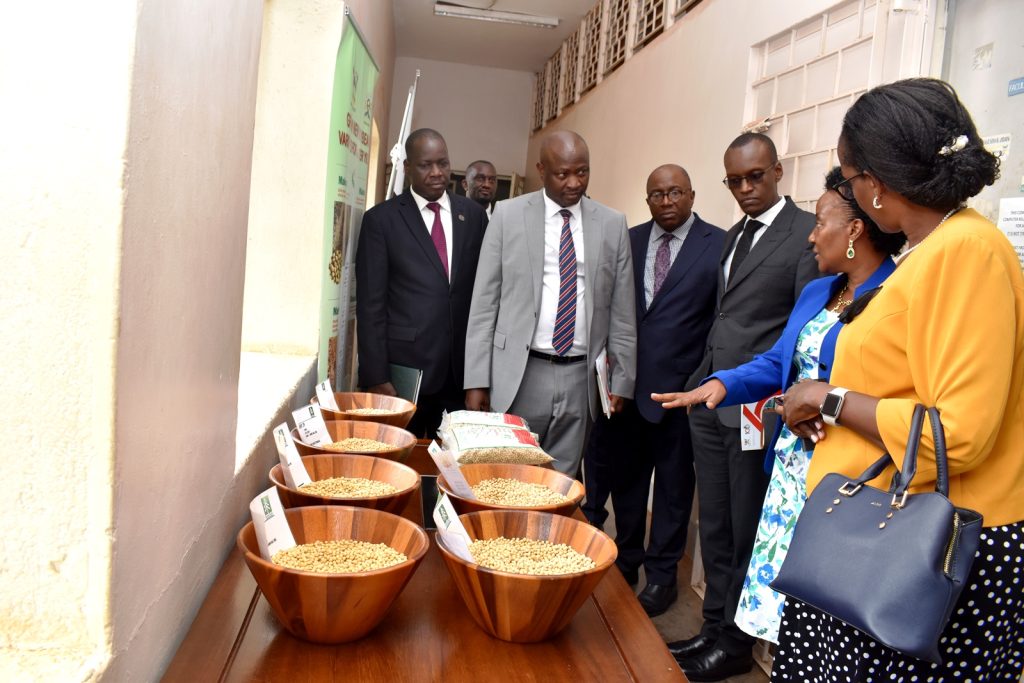 The current Strategic Plan (2020-2030) aims to transform Makerere into a research-led University, responding to national, regional and global development challenges, as well as contributing to global knowledge generation.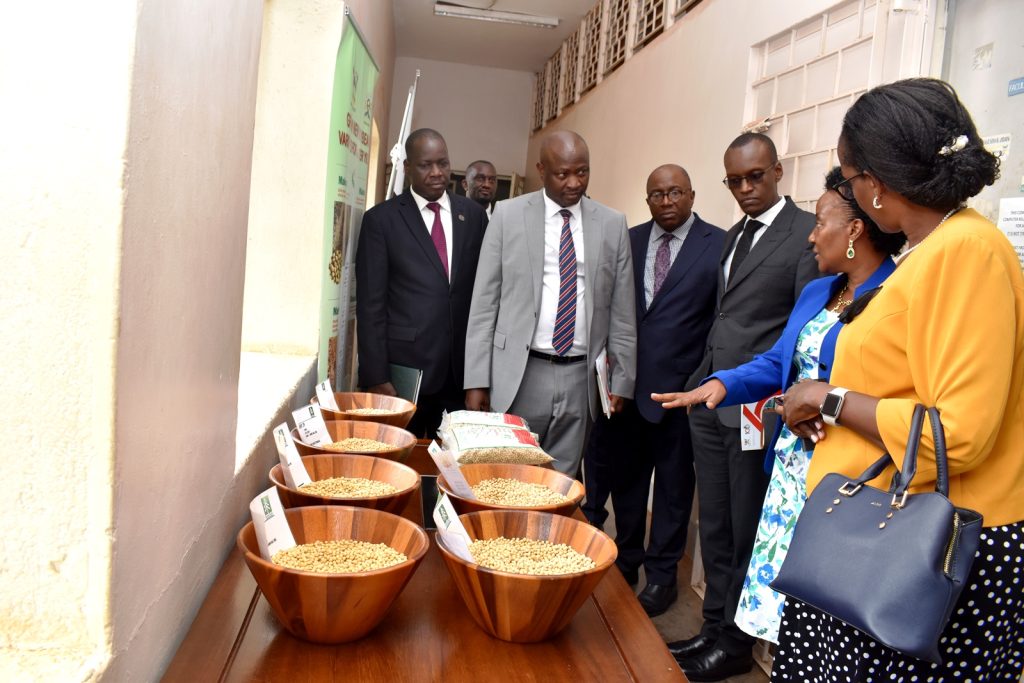 The University also aims to produce the desired human capital, by creating an appropriate environment and support for students to meet their academic and professional aspirations.
In line with this, the University intends to make teaching and learning all-inclusive integrating gender and special needs requirements.
The University also intends to enhance partnerships with industry, the community and international institutions
During the interaction with University Council members, CAES Management led by the Principal, Prof. Gorettie Nabanoga showcased some of the outstanding innovations at the College including the Soil Test Tit, the soybean varieties bred at the College, urea molasses multi-nutrient blocks meant to ease cattle feeding during dry seasons and the Enviroewatch App for increased community surveillance of environmental degradation and restoration.