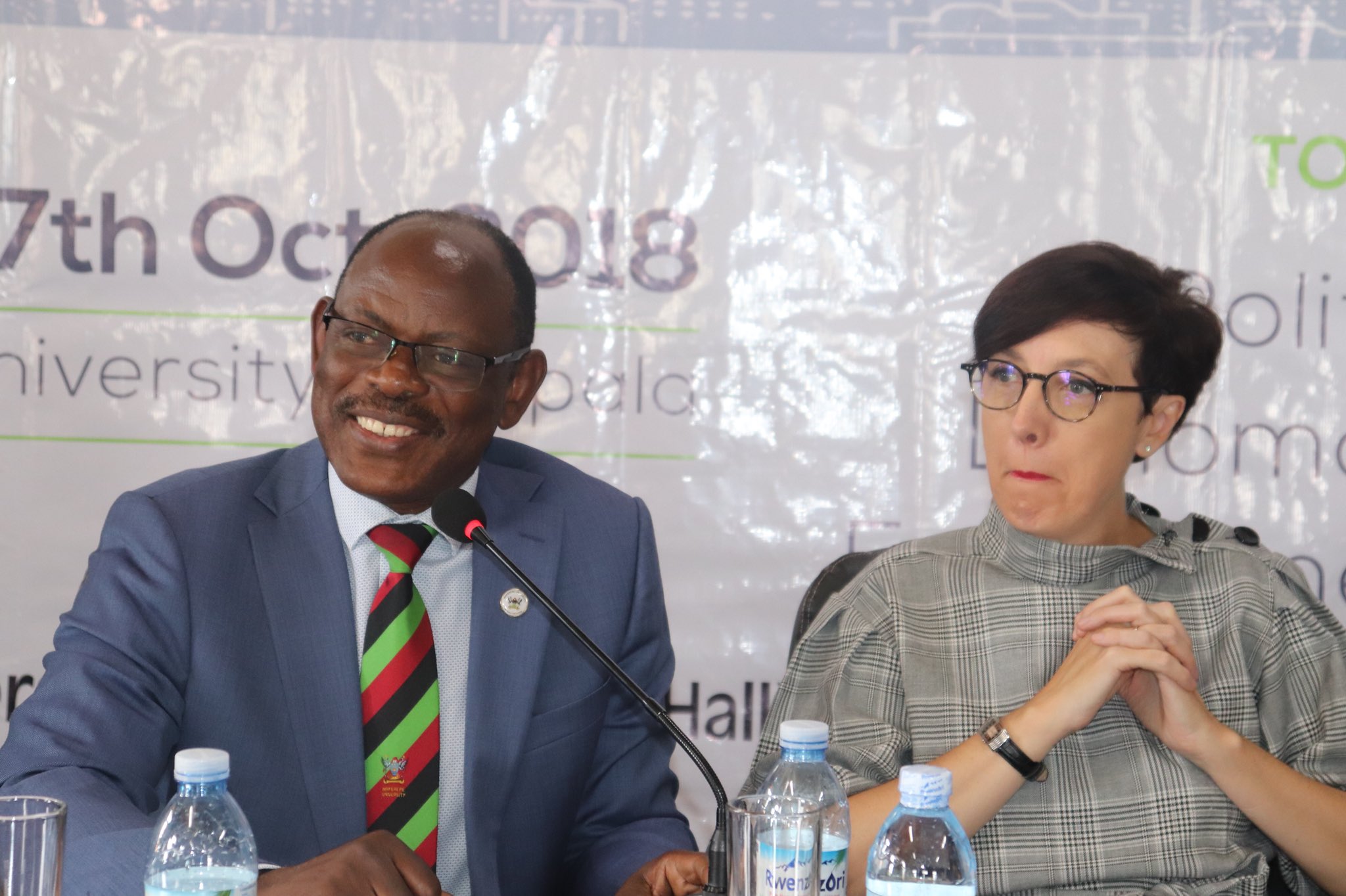 Makerere University held the very first Kampala Geopolitics Conference 2018 from Friday October 26 to Sarturday October 27.
The two day event was hosted in the University main hall and was an open arena for all members of the public.
The conference was motivated by the "Geopolitics of Nantes" in France and aims at creating an interactive and dynamic platform for dialogue and free exchange of ideas cutting across contemporary, local and international geopolitics..
Kampala Geopolitics conference was graced by dignitaries including the French Ambassador to Uganda Stephanie Rivoal, Former opposition leader, Winnie Kizza, Barbie Kyagulanyi, academics, politicians and members of the society.
The event is jointly sponsored by The Embassy of France in Uganda, Konrad-Adenauer-Stiftung (KAS), Makerere University, the French Institute for International and Strategic Affairs (IRIS), Alliance Française Kampala and UN Women Uganda.