Adria Biles' identity was revealed in the very first episode of Claim to Fame, but all the contestants haven't caught on to the fact that Adria is Olympian Simone Biles' sister. The 23-year-old is going by the name "Louise" on Claim to Fame to help conceal her true identity and keep her in the game.
Here's what you need to know about Adria Biles.
Adria is Simone's younger sister.
Adria is the youngest of Simone's three siblings. Adria and Simone have two older siblings: Ashley, and Tevin. Adria spent time in foster care with Simone before they were adopted together by grandparents Ron and Nellie Biles.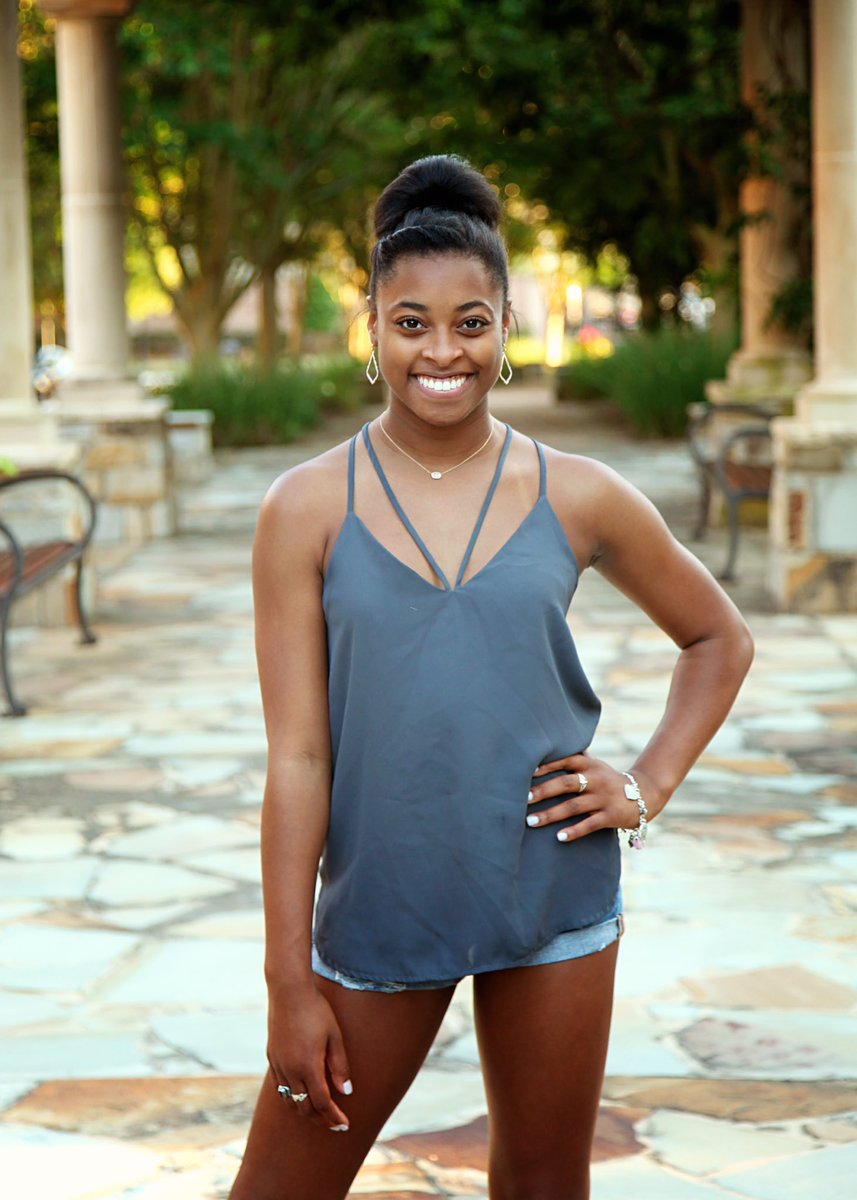 However, she wants people to know her for her and note her sister. "I want people to not just know me as Simone Biles' sister. My name is Adria Biles, and I'm here to prove it," Adria said on Claim to Fame.
Adria used to be a gymnast, too.
When Adria was a teenager, she was a gymnast like her older sister and competed at the junior level, according to a 2016 interview.
Adria is a dancer for the Houston Astros.
Adria is currently a member of the Houston Astros Shooting Stars dance team. The team is present at every home game at Minute Maid Park in Houston, Texas.
Adria is protective of her sister.
When Simone was unfairly criticized for prioritizing her mental health and pulled out of the women's team final at the 2020 Summer Olympics, Adria took to Twitter to defend her sister. "Y'all are all about mental health until it no longer benefits you.. i can't imagine being that inconsiderate WHEWWWW," Adria tweeted.
Adria often gets mistaken for Simone.
Simone and Adria definitely look like sisters, but Adria is several inches taller than her older sister. However, Adria admitted that fans have mistakenly thought she was Simone at times.
"Even in Brazil, people came up to me every day thinking I was her. They'd ask for autographs and take pictures. And many times they didn't speak English so I couldn't explain that I wasn't her. They'd just say, 'Simone! Simone!' And finally I decided it was easier to just let them take a picture."