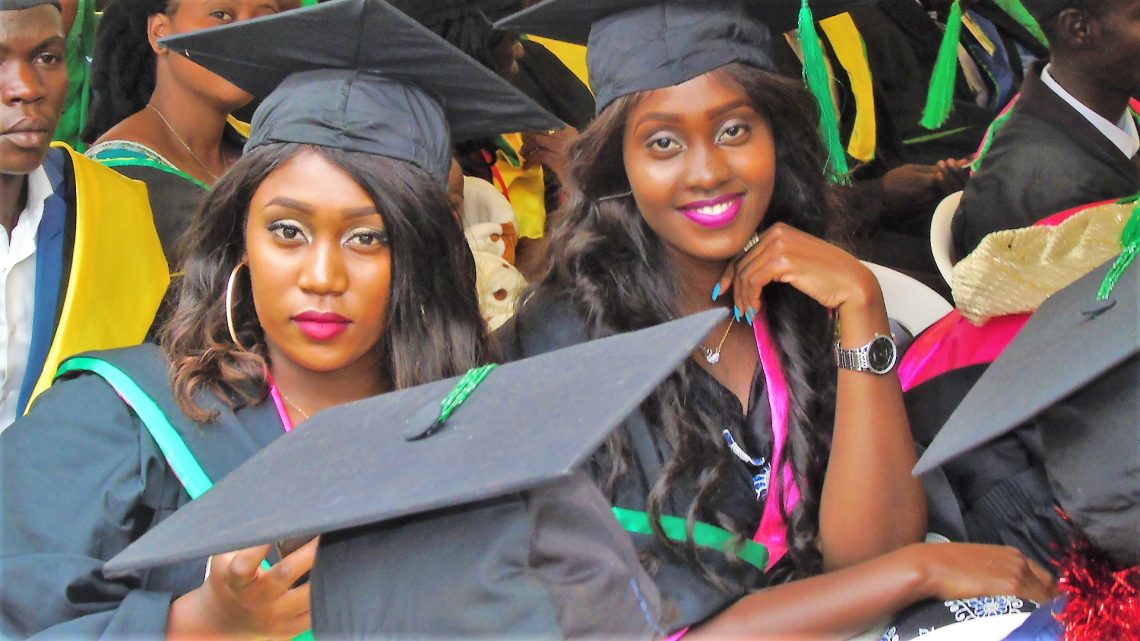 As
Makerere University
is still debating on issuing of transcripts on graduation,
Kampala International University
has made the first move when it offered transcripts to over 37000 graduates during her 19th graduation ceremony.
"We are delighted to announce that because of improved information communication technology, for the first time in the history of this university, all transcripts and certificates of all graduating students are available for collection immediately after the graduation," KIU Vice-Chancellor, Mr Muhammad Mpezamihingo said.
Of the 3700 graduates, 57% were males and 43% females. The number almost doubled those of the 18th graduation Last academic year, KIU passed out a total of 2400 students.
37% were accorded certificates in science-based disciplines and 63% in arts.
However, only six students attained doctorate degrees (PhDs), and 36 students graduated with first-class degrees in different disciplines.
"We are pleased to have this significant number of graduands, one of the biggest in our history for a single graduation session. This is clear evidence of the growing number of students that are attracted to KIU's mix of quality of programmes, facilities, and quality academic staff," said the Deputy Vice Chancellor for Academic Affairs, Prof George Nasinyama.
The event was attended by senior dignitaries including His Excellency President Yoweri Kaguta Museveni, the Chairman Board of Trustees of KIU, Al-haj Hassan Basajjabalaba, the Vice Chancellor, Dr. Mouhamad Mpezamihigo, the Deputy Vice-Chancellors, among other notable personalities, one of whom wasHer Excellency, Sedef Yavuzalp, Ambassador of Turkey to Uganda.