General Salim Saleh has gave out Uganda shillings 21 million to help wipe tears of the aggrieved Makerere University students who were affected by the October, 2019 tuition increment.
The compensation followed Saleh's meeting with 15 students who were led by the guild representative councillor (GRC) for Lumumba hall, Patrick Nsamba who also doubles as the guild finance minister.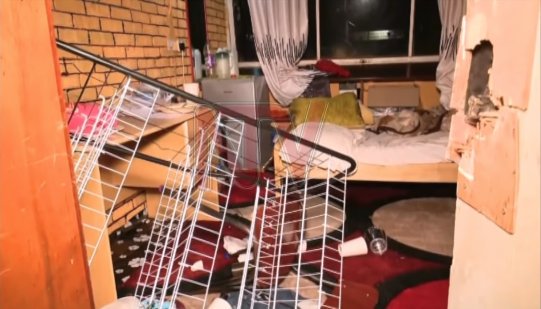 "Out of goodwill, the general condemned the act of brutality by the military and sympathized with the victims of this act. It was this spirit that he decided to make a personal compensation up to a tune of Shs 21 million to these students," Nsamba said.
Many students were brutalized and others lost their property when the UPDF and police raided their hostels at night to intimidate the students to stop the strike.
The money will help the victims to recover and refurbish the destroyed property.
A help filled with suspicion
However, some students feel the many is a bait to soften and silence students so as to make them puppets to unfair policies.
One of them, president of Makerere Law Society, 3rd-year law student David Fredrick Nyanzi claims Saleh's help didn't follow protocol.
"Salim Saleh, I don't want to believe he is trying to buy off the students but maybe that is also another thing that should be debating about because that compensation was not publicized. Why didn't they say it in the open that Salim Saleh is compensating, why didn't they come to Lumumba and ask the students because also compensating through some students' leaders may not be effective," Nyanzi said.