Makerere University has won the East African Universities debate(EAUD)  after beating Strathmore university (kenya) at the finals.
Luyombo Abass and Awino Mercy from Makerere University were crowned the best debaters in the tournament taking home the EAUD trophy.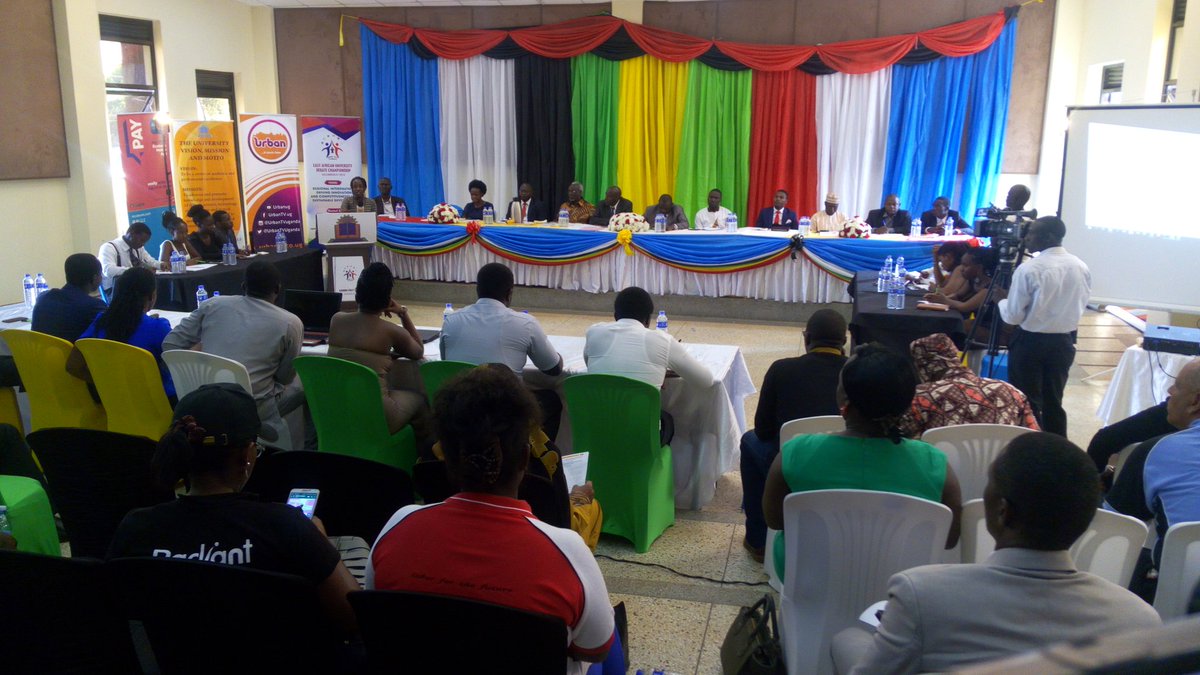 Njuguma Machara from Strathmore University in Kenya was awarded the best speaker of the tournament.
The debates were organized by Kyambogo University and covered a period of 8 days, from August,1 to August 8, 2018.
Five East African countries; Uganda, Kenya,Tanzania, Rwanda and South Sudan,  participated this years debate.
Although Burundi is an East African country, it was excluded because of the British Parliamentary Debate structure that only requires the use of English.
Thirty two Universities were involved with over one hundred teams of two people each.
Long defending Champions, Kyambogo University said that they put their best at making the day colorful as chief organizers which costed them an award.
"We are always told that our students these days lack communication skills when they go to workshop places but i want to affirm that these (debaters)  will not be among such".Prof Elly Katunguka,  Kyambogo's Vice Chancellor said.
The grand finale was presided over by  Deputy Prime Minister HON. Ali Kirunda Kivejinja.
READ ALSO:
Kyambogo University to Host inspirational event, TEDx Kampala